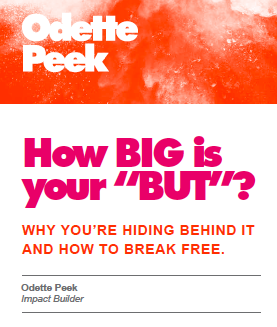 How Big is Your BUT
How many times have you said to yourself;
"Yeah, but I can't",
"Yeah, but I am not good enough",
"Yeah, but I don't have enough time", or
"Yeah, but I don't have enough money"?
Then we hoard these excuses and justifications until they become our reality. You ask the question countless times; "How can I do this?".
Well I have the answer for you. I have the experience, the tools and the skills to work with you to help you realize your potential to reclaim your life. Download this free guide and reduce your "but" size today!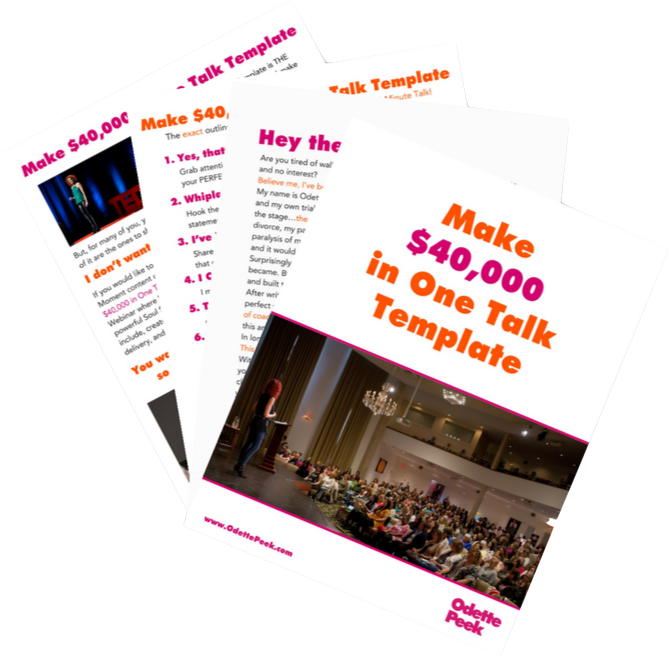 Make $40,000 in One Talk Template
Have you ever heard a speaker who had the audience eating out of the palm of their hand?
Where the room was so captivated you could hear a pin drop …
Until …
The speaker made an irresistible offer and the audience rushed to the back of the room, credit cards in hand.
There's a shortcut to creating a talk that mesmerizes your audience and rocks your sales …
My $40,000 in One Talk Template is the secret sauce that has generated millions of dollars of sales from the stage. It even helped me sell $40,000 worth of programs from an impromptu two-minute talk written on a napkin!
For a limited time, I am sharing my $40,000 in One Talk Template to help people like you make money from the stage without feeling icky or pushy!
Grab my FREE talk template today and you'll know exactly what to say on stage to rock your sales!